Serenity by the sea Spa at Hilton Sandestin Beach,
a favorite in Northwest Florida
Experience ultimate luxury at a Destin spa favorite in northwest Florida. Our name, Serenity by the sea Spa, captures this tranquil South Walton full-service spa experience. Inspired by our beautiful seaside setting in South Walton's Miramar Beach, Hilton Sandestin's award-winning spa is a harmonious blend of atmosphere, services and products that leave guests feeling truly refreshed. Featuring 14,500 square feet of absolute serenity near Destin.

For an invigorating workout, visit Serenity by the sea Spa Fitness Center, which is open 24 hours for registered hotel guests and spa members. For healthy inspiration, try one of our fitness classes
Energize
fitness

Relish a luxury spa experience with one of our pampering services. Our serene Destin-area spa offers separate facilities for salon, nail and spa services, including 16 treatment rooms. Ladies can unwind in our Serenity Lounge for the most enviable spa day
Indulge
salon & spa services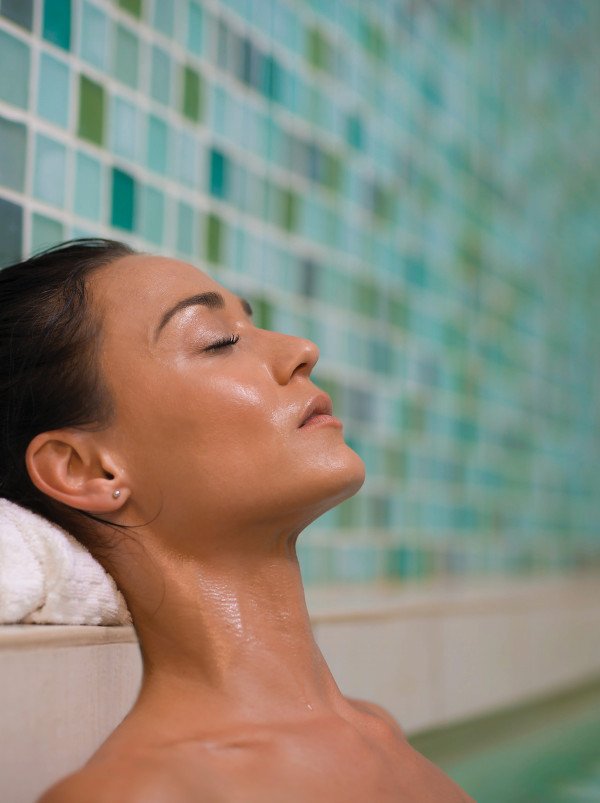 Lavish spa offers, Indulgent seasonal specials, wedding spa packages and local Florida discounts. Incorporate several spa treatments into one experience
Find out how
specials
Award-winning
Excellence
Outstanding Guest Reviews:
Best spa experience I have ever had! Such a relaxing place.
Katie L. (via Facebook)
Outstanding Guest Reviews:
I was attending a work related event and my daughter surprised me with a message. It was awesome. I have never felt so relaxed. I was so impressed I decided to ask if could schedule a pedicure. The staff was very helpful and scheduled me right away. I will definitely return. Wish I lived closer.
Michelle C. (via Facebook)
Outstanding Guest Reviews:
Excellent sauna and wet room. Therapists are excellent across the board. Best spa experience in Destin area.
Aaron S. (via Facebook)
Outstanding Guest Reviews:
Highly recommend this Spa. Not only do they have an amazing staff, but I've been going for years and they are always consistent. They make every guest feel special, from the moment you walk in, to the moment you leave.
Doreen B. (via Facebook)
Outstanding Guest Reviews:
My wife and I came for a massage on our trip to the beach and were not disappointed! My wife got the mother-to-be massage and a pedicure. I got the Serenity by Design massage and enjoyed the amenities in the locker room. My wife loved the care and attention she was shown by every person who was involved. Each of our massages were great! The locker rooms offered a hot tub, steam room, showers and sauna which you could spend a great deal of time enjoying, before and after your massage. Overall, we were impressed with the staff, quality of the spa and value! Highly recommend!
liltony5 (via TripAdvisor)
Outstanding Guest Reviews:
Took a girls trip to The Hilton Sandestin over the weekend and spent the day at the Serenity Spa. When I say "the day," I literally mean the entire day. The spa has all amenities you could want- whirlpool, fitness center, sauna, steam, showers, and several different relaxation venues. One of them had a "zero gravity" space lined with zero gravity chairs, each separated with an optional privacy curtain. There was a lounge area with tables so lunch could be ordered in and enjoyed in the spa area. All of the staff were extremely friendly and helpful and all of the service providers were well trained professionals. It was an excellent day and we look forward to returning!
sdstaff382 (via TripAdvisor)
Outstanding Guest Reviews:
I booked a half day at the spa and was so glad I did. I really enjoyed my massage! I also loved the mani/pedi I got. I have received so many compliments on it! Just wish I would have allowed myself more time to spend in the relaxation area.
Jennifer E. (via TripAdvisor)
Outstanding Guest Reviews:
Great experience! From the staff to the facilities, Serenity by the sea never disappoints. The best part is that any spa or salon service gives you access to spa amenities including sauna, whirlpool, steam room and lounge all day.
Tracy Louthain (via Google Plus)
Outstanding Guest Reviews:
The staff was more than amazing!! Morning of my wedding, my girls (12 of them) and myself spent the day preparing here. The staff kept our schedules straight and timely. Our food orders were served right when they said they would be, and it was delicious. They treated me the bride so wonderfully, made sure they scheduled me a lunch break in between procedures. I want to do it again and again. Such a Stress Free day!! HA
Beth Collyard (via Google Plus)
Outstanding Guest Reviews:
This was one of my all time favorite spa experiences. I had the Mommy to be massage and a pedicure. Sherry did a wonderful job on my nails! The entire staff was friendly and super helpful. I will definitely be back on our next trip.
Jana Roney (via Google Plus)
Outstanding Guest Reviews:
For over 15 years Serenity by the Sea continues to provide an experience that exceeds my expectations. Top notch facilities, specialty classes, and spa services that meet every detail a woman could ever desire. So proud of my 'local health club.
Jackie Vaggalis (via Footprints)
Outstanding Guest Reviews:
When you need to relax and get pampered, who are you going to call — Serenity by the sea Spa at Hilton Sandestin Beach! From a soothing massage, to a refreshing facial and more, the Serenity by the sea Spa staff knows how to pamper and please their guests and members. The spa staff are professional, experienced, dynamite team, who work together to make your visit to the spa a first-class, memorable experience. From the fabulous steam room, dry sauna, whirlpool and anti-gravity chairs, the spa can start your day relaxed or end the day feeling pampered. Don't miss a wonderful experience, schedule a visit to the Serenity by the sea Spa.
Jeri Michie (via Footprints)
Outstanding Guest Reviews:
I have been a member of Serenity by the sea for several years and continue to be impressed with all it has to offer. Whether it's a massage, facial or pedicure I always leave feeling pampered. The icing on the cake is the spa with its whirlpool, steam room, sauna, lockers, showers, products and delicious drinks and snacks. Let's not forget the amazing robes! The staff is helpful and professional, and truly cares about their clients' experience. The fitness club is up-to-date and offers everything you need for your workout. To have access to the outdoor pools and the beach as a member makes Serenity by the sea Spa a place you can go to relax, unwind and rejuvenate for an hour or a day!
Lisa Comeau (via Footprints)