4 Beautiful and Bold Nail Colors
With A Manicure at Our Destin Spa, You Can Step Out in Style
Want to take your manicure to the next level? Visit our Destin-area spa and enjoy our separate nail salon area with four manicure stations along with four curtain-divided pedicure thrones.
We offer a variety of nail services. For something quick and simple, try our Classic Manicure or Pedicure featuring a light massage, basic skin treatment and polish. Or indulge in our Ultimate Spa Manicure or Pedicure, complete with a paraffin wrap followed by nail prep, massage and polish.
Regardless of which service you chose, the most important question remains the same — what color polish? Our salon is stocked with a variety of OPI nail colors to suit whatever your mood may be! Whether you're looking for a classic French Manicure or a splash of color to truly make a statement — we've got it all.
Below, some bold nail colors and ideas for your next manicure.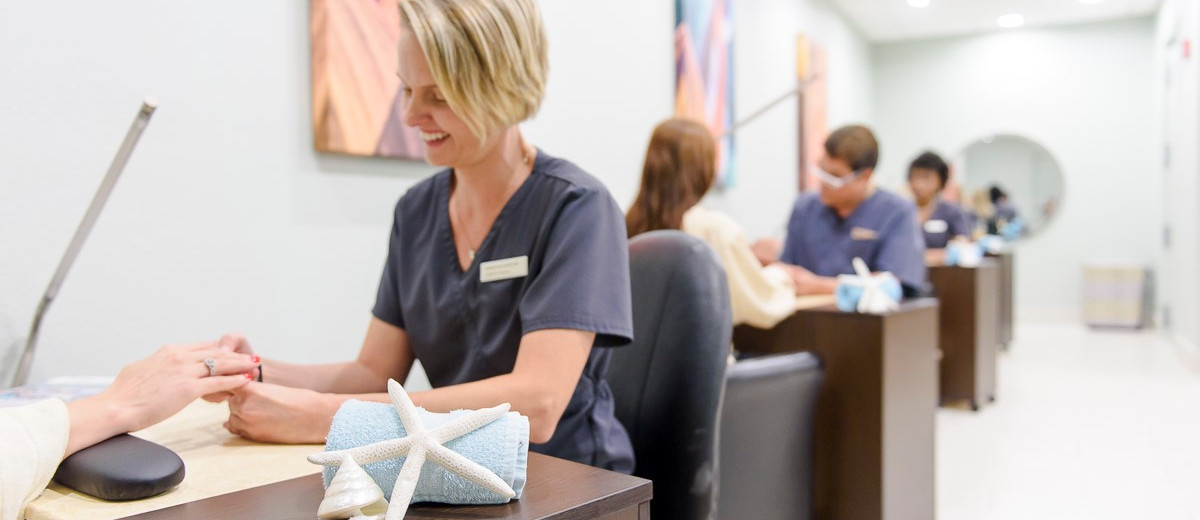 1. MALAGA WINE
This rich, red color is incredibly versatile. It's lovely in winter and fall, and equally marvelous as a compliment to the bright colors of summer. Try it on your fingers or toes — or both!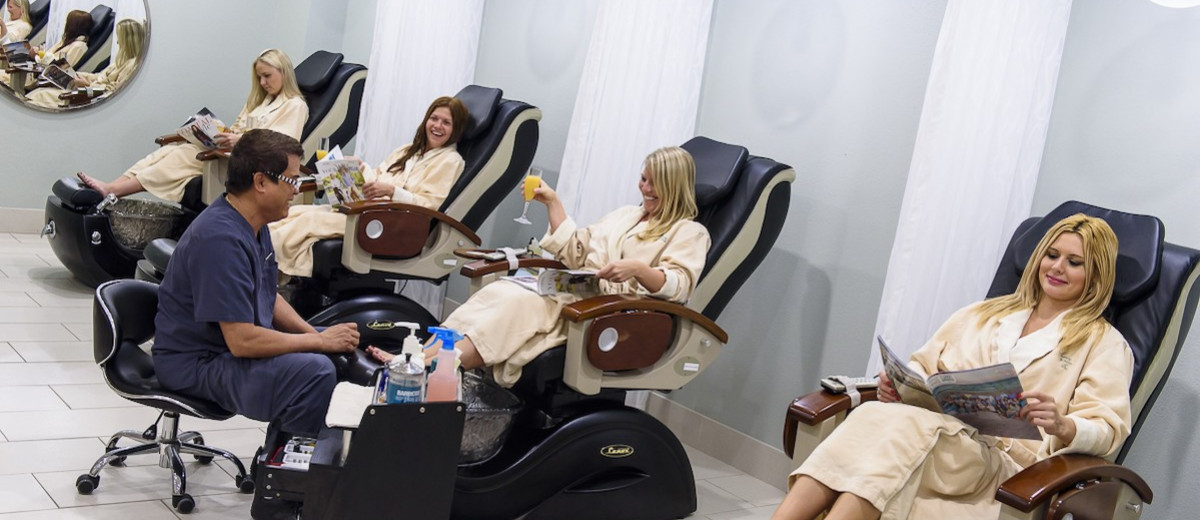 2. FRESH FROG OF BEL AIR
Nothing says bold like glitter. This sparkly polish is perfect for a night out on the town. Use it on one (or a few!) accent nails for a pop of fun color. If the sparkles in this polish are a bit much, consider Stay off the Lawn as an alternative. This beautiful, lush green color gives you green without the glitter.
3. DO YOU SEA WHAT I SEA?
Break away from your standard neutral colors. While visiting our beachfront resort and spa near Destin, Florida, opt for this shimmering ocean blue nail color. Part of OPI's Fiji Collection, this bright tone will help you feel like you're still on vacation long after you leave the beach.
4. PURPLE WITH A PURPOSE
The name of this polish is as bold as the color itself. Be Purple with a Purpose, and try this amethyst color with a shimmering pearl finish.
Heading to Destin for a manicure or pedicure? Stop by Serenity by the sea Spa in Miramar Beach (near Destin, Florida) and check out all the fun nail colors we have in the salon!
Related articles