SERENITY BY THE SEA SPA SHOPPE
INDULGE YOURSELF AT HOME WITH THESE PREMIER PRODUCTS
Make every day feel as though you stepped out of the spa. Take a little Serenity home with you. Stop by the Spa Shoppe to purchase the same premier skin products used during your blissful Serenity by the sea Spa experience.
Behind the Spa Shoppe's inviting glass walls, shop the spa's top-of-the-line skin products, like Phytomer, Pure Fiji, Circadia and La Bella Donna makeup, as well as Moroccan Oil hair care and OPI nail care products. The Spa Shoppe also offers tasteful gifts, including gift cards, scented candles, soothing oils, stylish fitness wear and the spa's popular Serenity robes.
THE SPA SHOPPE'S PREMIER PRODUCTS
PHYTOMER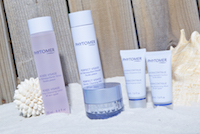 Phytomer's cleansing and toning products eliminate makeup and impurities while relaxing and preparing skin to reap the full benefits of creams, masks and serums. In 1972, Phytomer invented marine cosmetics, a new form of skin care offering the best of the sea. Of the precious ingredients it draws from the sea, Phytomer's signature ingredient is Oligomer, a partially sodium-reduced seawater concentrate that contains all of the re-mineralizing properties of seawater and transmits these properties to the skin to strengthen and recharge it with energy. This has been Phytomer's exclusive manufacturing secret for more than 40 years.
PURE FIJI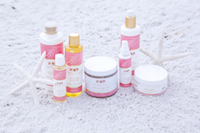 For centuries, South Pacific and Fiji islanders have used pure coconut oil and flower extracts to nourish, moisturize and beautify skin and hair. Pure Fiji combines these traditional blends in its natural bath and body care products. Discover intensely hydrating body oils, creamy coconut lotions, nourishing handmade soaps and fresh sugar scrubs – all of which will get your skin glowing.
VOYA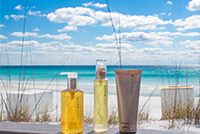 From the Northwest shoreline of Ireland comes an award-winning spa brand leading the way in harnessing the endless restorative and healing powers of seaweed. VOYA blends this natural resource with a wealth of the purest organic active ingredients (minimum 70% organic) and essential oils, to give you the skin of your dreams. The company prides itself on creating highly effective, exceptional skincare products within an ethos of sustainability and certified organic standards applied from shore to shelf. VOYA is certified by the rigorous standards of the Organic Soil Association and committed to sustainable and conservative harvesting practices when removing seaweed.
CIRCADIA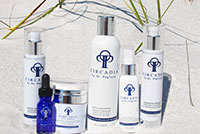 Circadia's philosophy of skincare is centered around the body's circadian rhythms, defending from environmental insult during the day, and stimulating repair mechanisms during sleep. Circadia's products utilize paraben-free preservative systems, a multitude of cutting edge ingredient technologies and specialty items for comprehensive treatment of aging skin, pigmentation disorders, acne and rosacea.
LA BELLA DONNA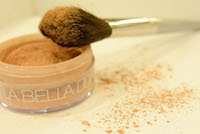 La Bella Donna is a revolutionary, pioneering concept in cosmetics. Its products feature minerals that behave like makeup. These mineral-based formulas, which contain only pure minerals from rock, are actually healthy for the skin. They have light-reflective quality that immediately reduces the appearance of fine lines and wrinkles. These anti-aging minerals, perfect for every age and skin type, feature four ingredients that work synergistically to balance your skin's moisture content.
MOROCCAN OIL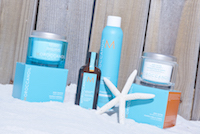 Moroccan Oil's passion is empowering beautiful transformations. The company's original Moroccan Oil treatment revolutionized the hair care industry, and the line has been extended to include solutions for every hair need. Moroccan Oil built its reputation on positive word-of-mouth — from referrals to salons, from runways to magazines. At the core of this success story is quality. The line's antioxidant-infused, nutrient-rich and innovative formulas are unmatched and provide dramatic results, which is why salon-exclusive Moroccan Oil is preferred by professionals and consumers. The products simply work – the formulas leave hair naturally smooth and shiny, and they also strengthen hair and improve its actual condition with each use. Experience Moroccan Oil at our spa and discover the performance behind the headlines.
OPI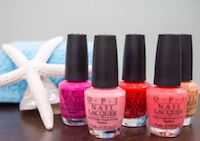 OPI was one of the first lines in the nail industry to focus on and limit sales of its products to beauty professionals. It was also one of the first to realize the importance of education in both the sales and use of its products. Since its inception, OPI has demonstrated its commitment to quality by including instructions, ingredients and batch numbers on all of its products. OPI has a dedicated team of scientists that ensures product quality and safety and is committed to the latest technology and product offerings.
Related articles